Four years ago, communities across the East Coast faced Superstorm Sandy, a weather system that claimed more than 70 lives in the United States and caused $65 billion in damages. Earlier this month, Hurricane Matthew devastated Haiti, killing more than a thousand people before turning north to the United States, where it caused another 43 deaths.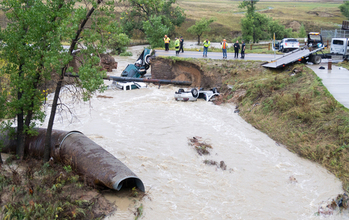 In an effort to minimize the loss of life in future events, a new partnership between the National Science Foundation (NSF) and the National Oceanic and Atmospheric Administration (NOAA) aims to provide the necessary tools to ensure people respond appropriately to dangerous weather systems. A key part of this work involves understanding how people behave when hazards approach, so emergency services can improve the content and distribution of storm warnings and other communications.
Scientific and computing advances have improved forecasting in recent years, advances that have helped expand the science of prediction, preparedness and response. For the full article click here.