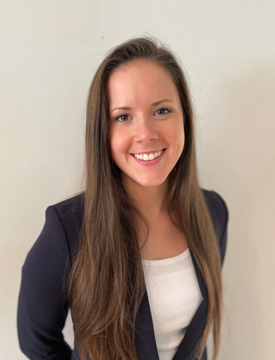 Renee Richardson
Observations Coordinator
Renee Richardson supports the Weather Program Office (WPO) Observations Program where she serves as the Observations Coordinator. Prior to this role, Renee was a 2021 John A. Knauss Marine Policy Fellow, where she served as the Weather Observations Fellow for the Weather Program Office (WPO). For her fellowship, Renee split her time between the Observations Program and the Disaster Supplemental Program.
Renee is currently a Ph.D. candidate at Florida State University and will receive her doctoral degree in meteorology. For her dissertation, Renee is investigating sea spray effects on tropical cyclone intensification.
Renee received a B.Sc. in marine science with a concentration in atmosphere/ocean dynamics from Coastal Carolina University. While at CCU, Renee investigated global model evaluation of tropical cyclones. Outside of learning all things tropical cyclones, you can find Renee surfing, paddleboarding, or adventuring with her pups.