She is one of seven women featured in an article by NOAA Global Ocean Montioring and Observation for advancing hurricane research and forecasting at NOAA. Meet Renee Richardson, a Program Coordinator, under the Observations and Research Division of the Weather Program Office (WPO).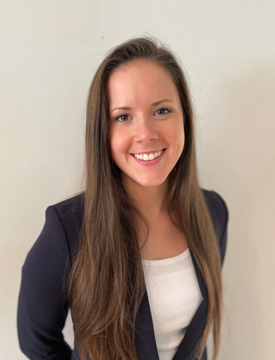 Hurricanes are one of the most destructive natural disasters. The North Atlantic Hurricane Season runs from June 1 through November 30. It is through hurricane research and advancing observation technology that hurricane track and intensity forecasts improve as additional critical data is fed into hurricane models.
Richardson who is a hurricane scientist is pursuing a Ph.D in Meteorology at Florida State University. She is studying the impact that sea spray may have on hurricane intensification through air-sea interactions. Her interest in hurricanes started as a child when Hurricane Floyd impacted her hometown in South Carolina in 1999. She first joined WPO as a NOAA Sea Grant Knauss Fellow in 2021.
Observations are vital to advancing hurricane prediction. In the Observations and Research Division, WPO helps supports the effort with NOAA and the Weather Enterprise to utilize observing technologies like saildrones, gliders, and drones and transition this information into operations. "Being a part of the progress is what excites me each day," says Richardson. "Working with like-minded, brilliant scientists in the field is an inspiration in itself. I am constantly learning from each and every one of them."